Global Neighbours
We are really excited to be working towards achieving the Global Neighbours Award.
Global Neighbours is an accreditation scheme to support, recognise and celebrate global learning in schools.
The Global Neighbours scheme inspires children to engage in social action
and to be courageous advocates for change in their local, national and global communities.
Global Neighbours across the curriculum
Our curriculum ensures that all children have opportunities to think about their role as a Global Neighbour across all aspects of their learning.
Lymington Infant Curriculum Overview for Global Citizenship
Lymington Infant Worship Overview for Global Citizenship
Year 2 Rowathon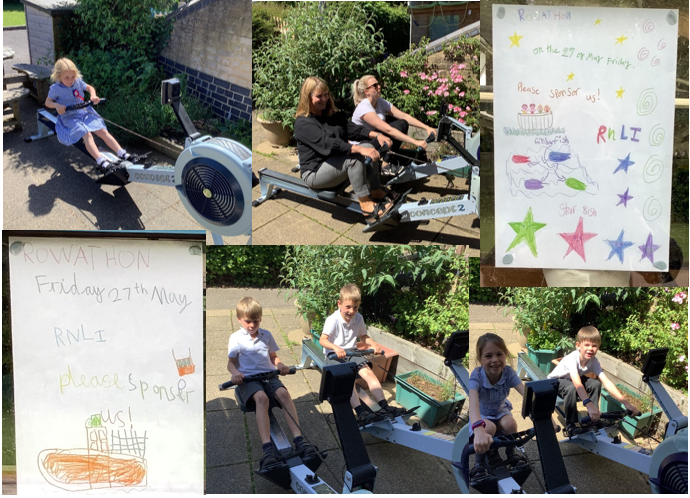 Year Two put in a fantastic effort raising money and awareness for the RNLI by having a Rowathon event.
Everyone had a go, even some of the teachers! The children raised an amazing sum of £464!
The children decided to raise money for this charity after learning about lifeboats in their Titanic topic and after a special visit from an RNLI visitor.
Year 1 Animal Dress Up
/i/video/Charity.mp4
As part of their Science topic Year 1 learnt about animals and visited Marwell Zoo. They discussed endangered animals such as tigers and polar bears and felt that they wanted to do something to help the current issue. As a year group they discussed what they wanted to do and researched the WWF. They then wrote a letter to the school and visited class worships to tell Year 2 and Year R more about the issue. The children managed to raise £181 and decided they wanted to use the money to adopt two animals and donate the rest to the WWF.
Letter to Parents
Reception Fair Trade Cake Sale
Reception have been busy learning about where the ingredients we use in our cooking sessions are grown! The children where surprised to see how much effort the farmers put into growing all these ingredients. The children decided they wanted to support the farmer's efforts and started investigating the work of Fairtrade. The children walked to the local supermarket to see how many Fairtrade foods they could buy. The children found many foods that are supported by Fairtrade including Bananas, Chocolate, Sugar, Honey and Coffee.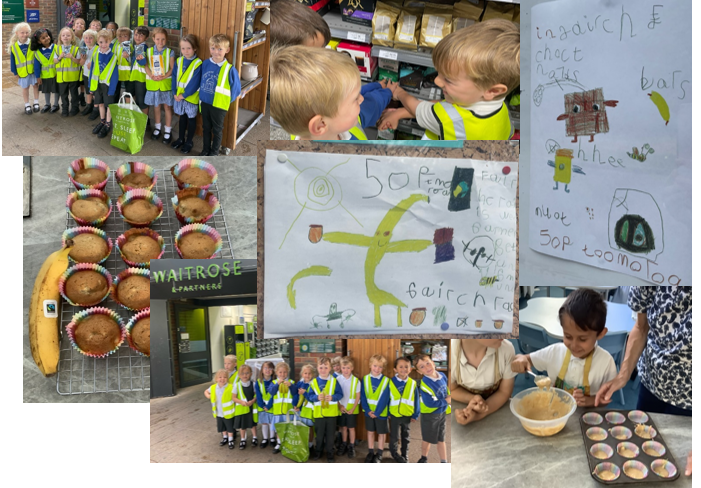 The children baked many sweets treats including Banana muffins, Chocolate Chip Cookies, Honey Flapjack and Coffee Cake! They hosted a cake sale to raise money and awareness for Fairtrade and raised just over £70! The children now love spotting Fairtrade stickers when they are shopping with their own families.
Meet our Eco Team
Our Eco Team meet every week to share ideas on ways we can look after our school
and our environment. They also discuss ways we can all save energy at school. They monitor their classroom recycling
bins and check their class is recycling properly. They check their teachers are turning off their IWB when they are not being used
and lights are switched off at playtimes and lunchtimes.

Eco Team Worship

Our Eco team enjoyed leading a whole school worship this week. The children planned and prepared a worship that focused on updating the school on the progress that has been made in working towards maintaining our Green Flag status.
Planting trees in our community…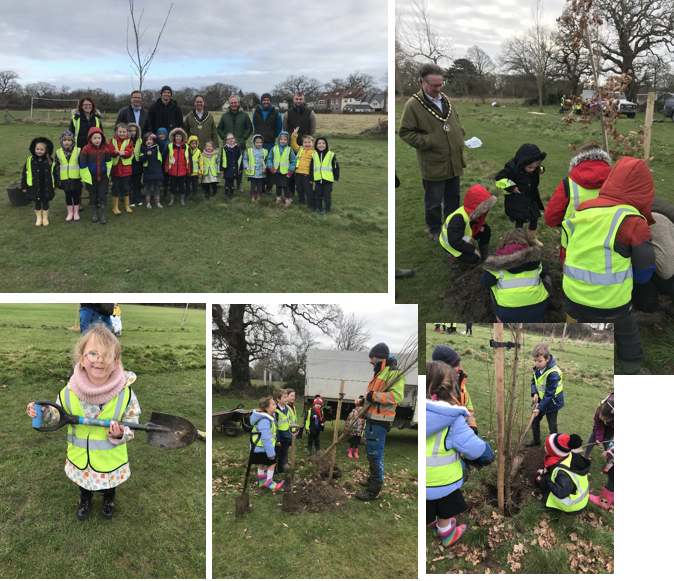 We have been involved with a very exciting project this month! The children have been working alongside Lymington Town Council to plant more trees in our local community. With the Eco Team leading the way, the whole school have been involved with this project and have been learning about how important trees are to our natural environment and difference they can make by planting trees for the future. The children loved meeting the Mayor of Lymington and shared what they have been learning about with the local newspaper to help send the message to our whole community.
Green Flag Award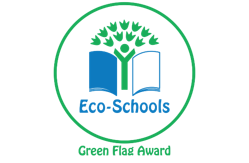 Last year our Eco Team supported our school in achieving the Green Flag Award. The Green Flag Award is visible indication of our schools commitment to learning for sustainability. This year we are working hard to maintain this status. Our three targets this year are water, energy and global citizenship.
In order to retain our Green Flag status we have been completing environmental reviews to work out which areas we need to improve in to make our school a better and greener place. We think we would like to grow more plants and give these to out local community.
Our School Council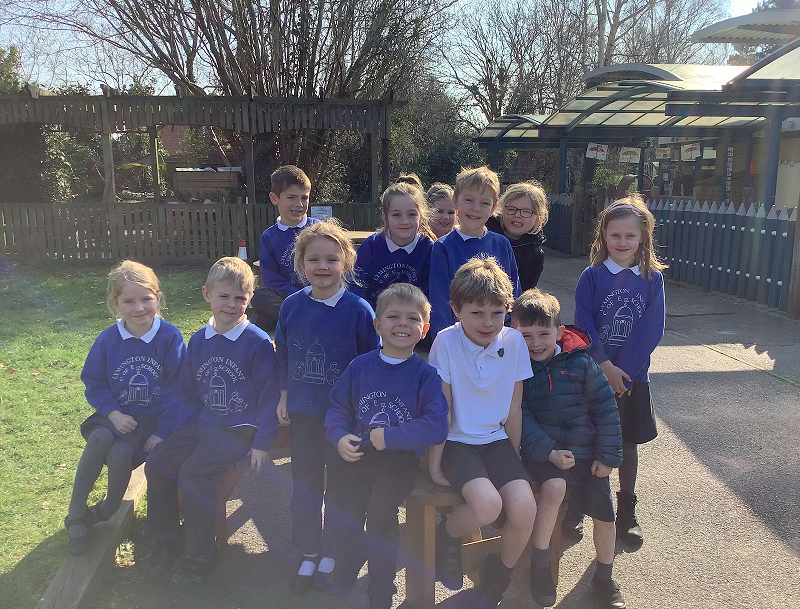 COP26
Greetings to Glasgow
We took part alongside other local schools in an initiative to send a postcard to the COP26 meeting for climate change in Glasgow.
Some of the postcards were made into a banner which was displayed at the conference.
We were very proud of our children for making their voices heard. The children's boats were part of a fleet
of prayer boats who wanted to stand up for climate justice.
Prayer Boats
In a joint Christian Aid project with St Thomas' Church, the children made prayer boats and wrote their own prayers. These prayers were about their hopes and fears of climate change. The boats accompanied thousands of others on a journey to the world leaders in Glasgow for the COP 26 meeting.

Empowering the next generation to be agents of change
Being a good Global Neighbour is more than just feeling sorry for people who are suffering from misfortune – it is about making
a difference to their lives. One way this can be done is through courageous advocacy.
Find our more about Global Neighbours below: