Our Eco Team
Meet Our Eco Team
Our Eco Team meet every week to share ideas on ways we can look after our school
and our environment. They also discuss ways we can all save energy at school. They monitor their classroom recycling
bins and check their class is recycling properly. They check their teachers are turning off their IWB when they are not being used
and lights are switched off at playtimes and lunchtimes.

In the Community
Our Eco Team went out in to the local area to pick up litter as part of the Great British Spring Clean. We collected lots of litter and parents also helped support us by litter picking around their neighbourhood. We have now collected 9 bags - think how much we at Lymington Infant school will have helped to look after our beautiful world!
Our Eco team enjoyed leading a whole school worship this week. The children planned and prepared a worship that focused on updating the school on the progress that has been made in working towards maintaining our Green Flag status.
Planting trees at Woodside…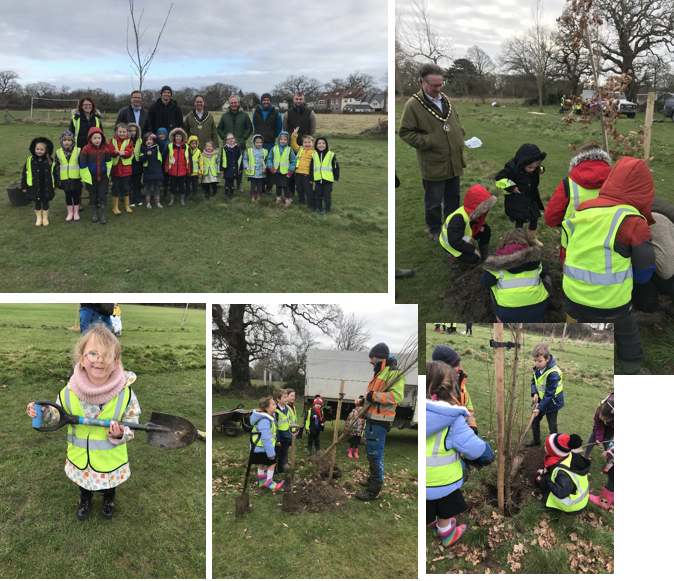 We have been involved with a very exciting project this month! The children have been working alongside Lymington Town Council to plant more trees in our local community. With the Eco Team leading the way, the whole school have been involved with this project and have been learning about how important trees are to our natural environment and difference they can make by planting trees for the future. The children loved meeting the Mayor of Lymington and shared what they have been learning about with the local newspaper to help send the message to our whole community.
Green Flag Award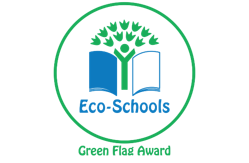 Last year our Eco Team supported our school in achieving the Green Flag Award. The Green Flag Award is visible indication of our schools commitment to learning for sustainability. This year we are working hard to maintain this status. Our three targets this year are water, energy and global citizenship.
In order to retain our Green Flag status we have been completing environmental reviews to work out which areas we need to improve in to make our school a better and greener place. We think we would like to grow more plants and give these to out local community.